The Bywater Bone Boys 2011
Our Bone Boys are more artful than frightful
The Bywater Bone Boys are the bohemian Bywater's rendition of a century old tradition practiced in Black carnivals for years.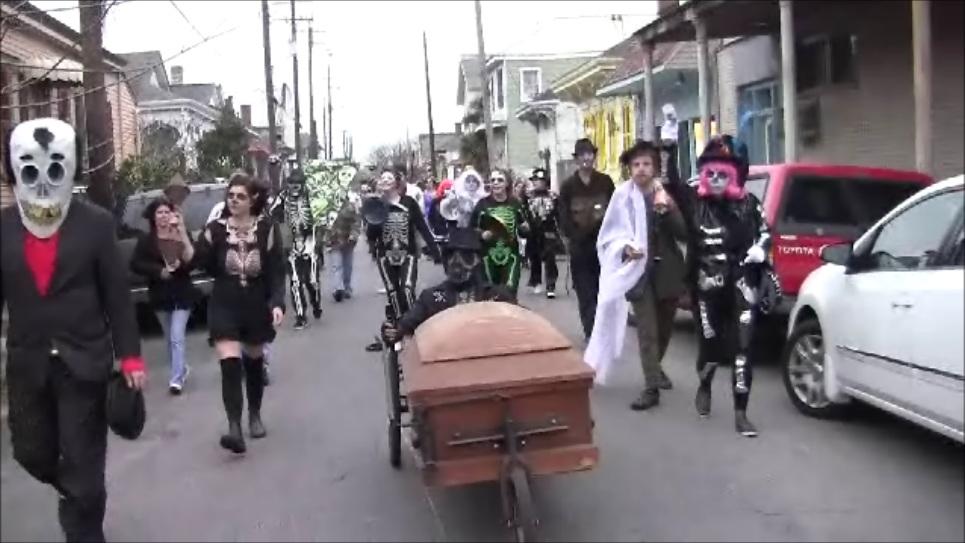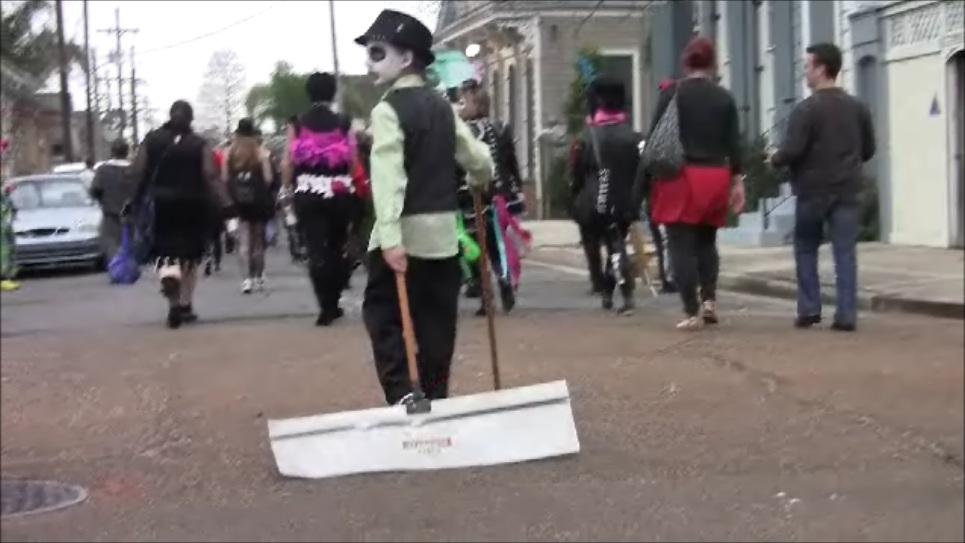 The Northside Skull And Bone Gang -Tremme
Traditionally Bone Gangs Were Frightening Even To Adults
Mardi Gras arrives early !If you live in Tremme

They arrive on the streets Mardi Gras day just before daylight - banging on porches and stop signs, dragging metal poles and chains down the street. They wear clothing depicting skeletons, often wearing large skeleton heads that are a hallmark of the Northside Skull and Bone Gang .
They are known to carry bloody bones, tambourines, chains, pieces of metal, all manners of things to make noise with; warning children and adults alike not to do evil nor to half step in school or they will return.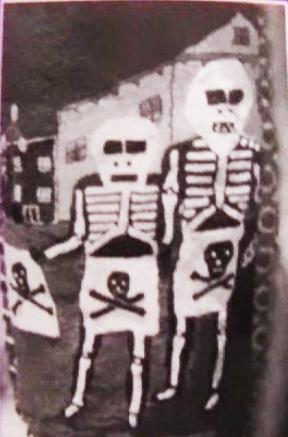 Cries like "I'll Be Back" and "You're next!" are often heard. Children and adults are often frightened. Part of their mission is benevolent - frightening away the evil spirits that cause accidents, sickness, and sadness so that everyone can have a safe and happy Mardi Gras day.
Rumor has it that they will appear along with the newly formed Congo Square Bone Gang
at The Backstreet Cultural Musiem 1116 St Cladue Ave 504 522 4806 This will be around 4:am. Not awake? You will be!!!