How to Busk in New Orleans
Licenses and permits exist, but they are not required as of this writing. The city's noise ordinance prohibits public performance between the hours of 8pm and 9am; however, thanks to an email and letter writing campaign, it is not being stringently enforced at this time. The situation can change at any time, making it very important to be considerate and courteous when busking. When busking outside of an establishment, the business owner has the right to ask you to leave; try to maintain a good relationship. Be polite to passersby and keep your area clean. Remember, your actions can effect the reputations of buskers and street performers everywhere.
Both Royal and Bourbon are closed off to thru traffic. Bourbon Street is great for every kind of street performance except music; it is wild and crazy.
Royal, just one street away, is more reserved with many high dollar antique shops and art galleries. The right act can make money. Royal St. is also wide enough to do juggling, magic, and other acts as well as music. A prime spot is in front Rober's on Royal and St Ann.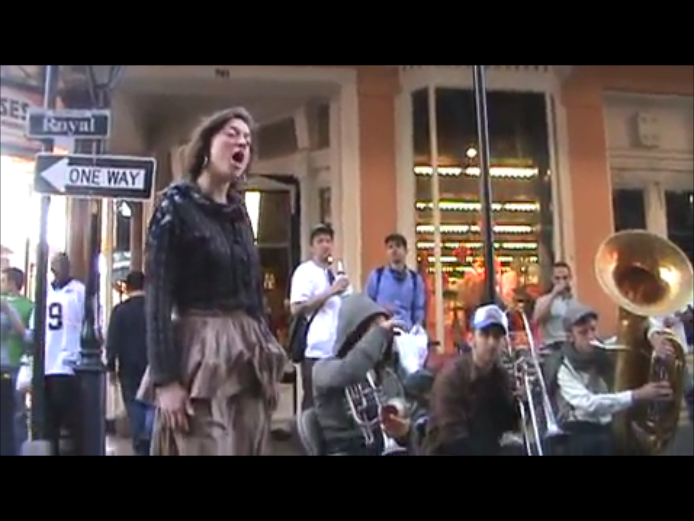 Jackson Square is shared by artists, street performers, musicians, and readers. The apartments on the square are high dollar and powerful people live there. Stay within the 85 decibel sound ordinance limit. You must be considerate. You can work all 4 corners of Jackson Square but not the sides. You can work on the benches but not on the steps. Bands on Jackson Square will often allow you to sit in.
Do not bike past the barricades on Jackson Square; you risk a $150 ticket.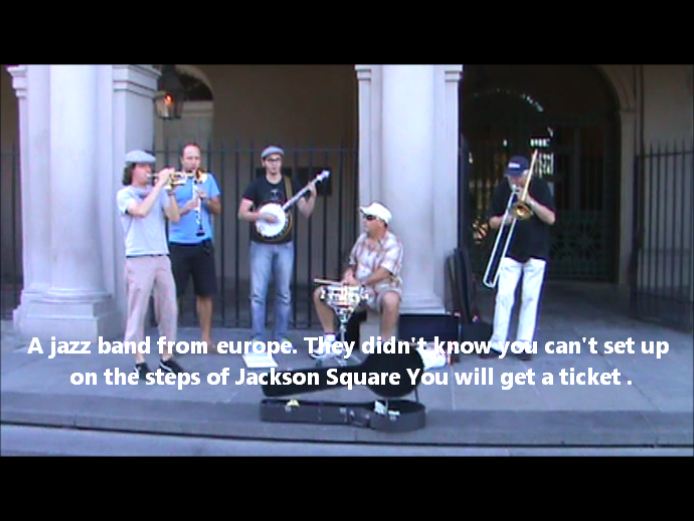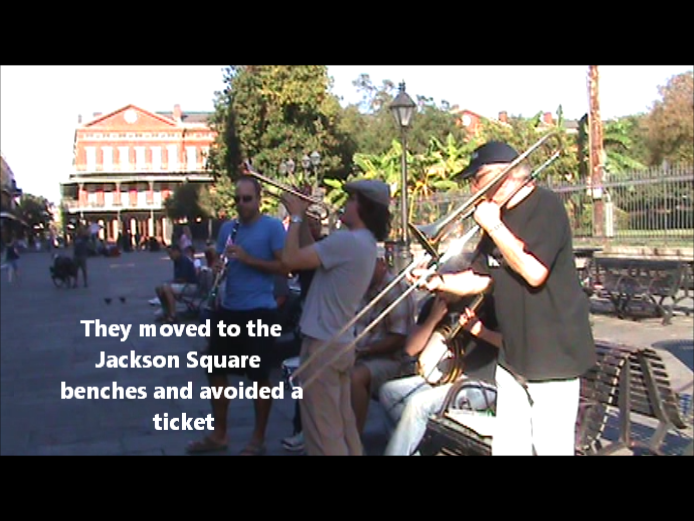 You can work along Decatur Street, but use caution. It all depends on the business you are in front of. The Crabnet, for example, will call the police; stay away from them. There are many closed door-ways and other spots. Ask around, the other performers will help you out.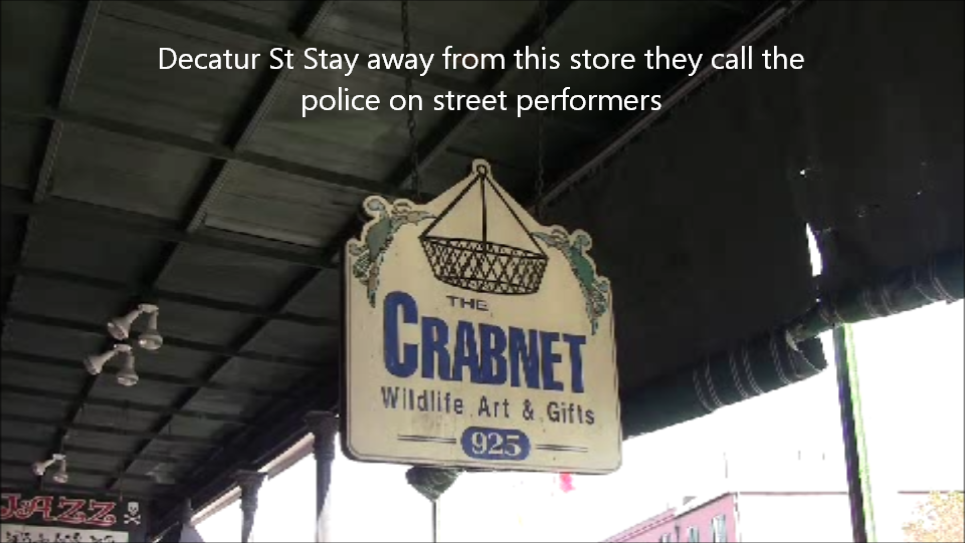 Sidney's store is just doors away on Decatur. We call it "the office." Street performers often meet in front of Sidney's. It is a great place to find out what is going on on the street.
The River: Currently, only a small space can be used for busking along the river, with restrictions closer to the boat landings.
The Marigny Triangle has many hip music clubs. Frenchman St. in particular picks up after dark.